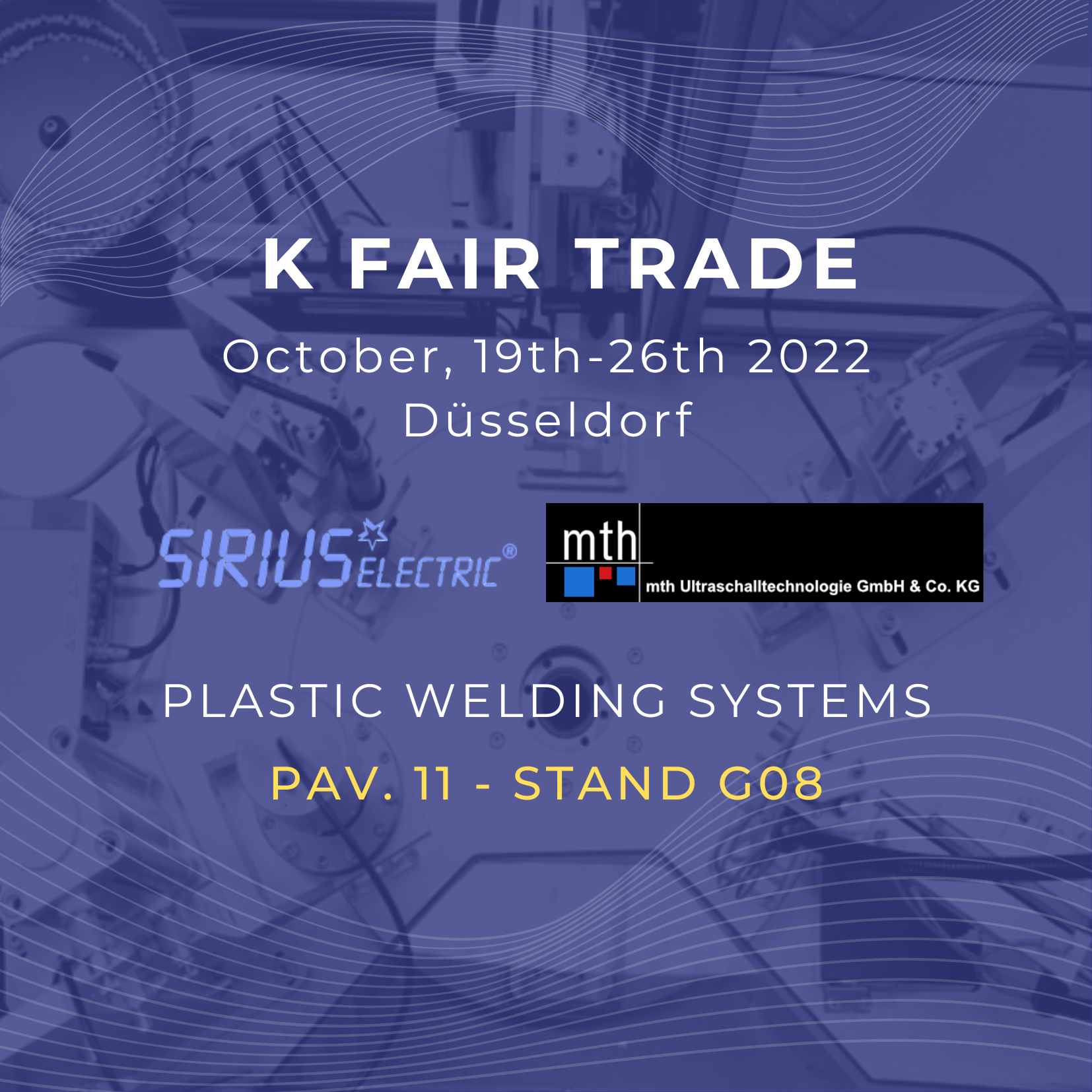 Sirius Electric at K fair trade in Dusseldorf
From October 19th to 26th, we will join K fair trade in Dusseldorf, the leading business platform for the plastics and rubber industry, together with our our German partner, mth Ultraschalltechnologie GmbH & Co. KG – which represents us and provide commercial support in Germany and Denmark. We will show our spin and vibration plastics welding technologies at Pav.11, Stand 08!
K was first organised by Messe Düsseldorf in 1952 and is held every three years. The last K in 2019 recorded 3,330 exhibitors from 63 countries on 177,000 m² net exhibition space, and 224,116 trade visitors, 73% of whom came from abroad.
Vibration welding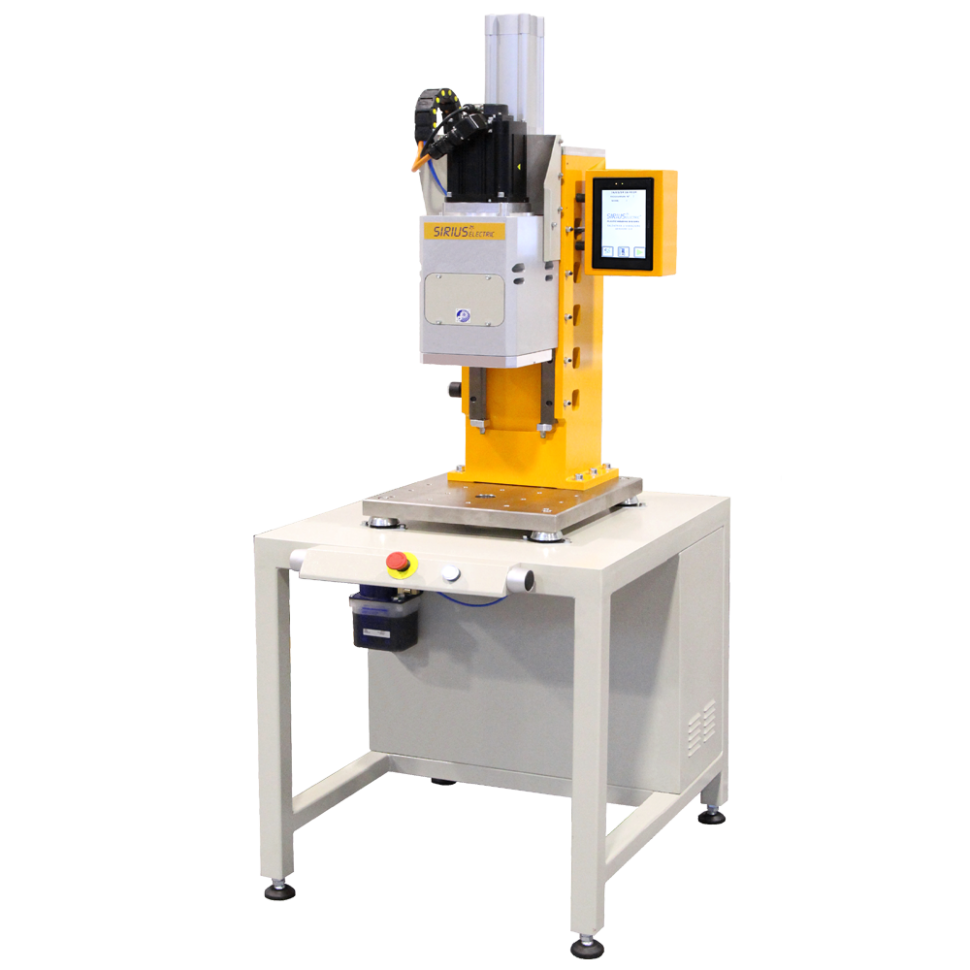 This technology is used for welding thermoplastic parts that have complex geometric shapes or when the material itself cannot be welded using traditional technologies (ultrasound – hot plate).
The vibration is circular. Unlike conventional vibration welders, vibration is obtained through the displacement of a specially shaped shaft. This is very important because it allows the client to make the necessary fixturings. The mechanical and electrical solutions available create optimal operating conditions with ample adjustment possibilities, making the welder ideal for most welding applications like eyewear, toothed belts and technical articles.
Spin welding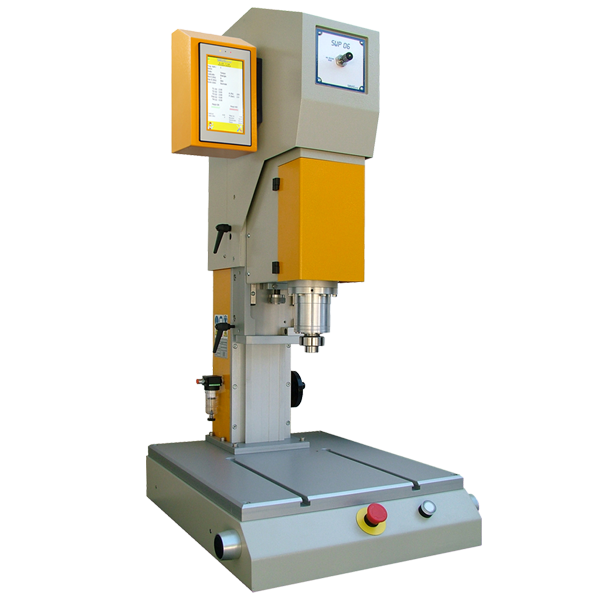 Our SWP 06 spin welder was designed and manufactured using state-of-the-art technologies (3D CAD, CNC). With this technology, most thermoplastic materials having a round shape can be welded, like water and air filters or technical articles. Welding joints are simple and permit a high degree of design freedom. The tools that hold the pieces to be welded are also simple and can be made by the client. One of the most important features of this welder is the cycle control system managed by MICROPROCESSOR.
---