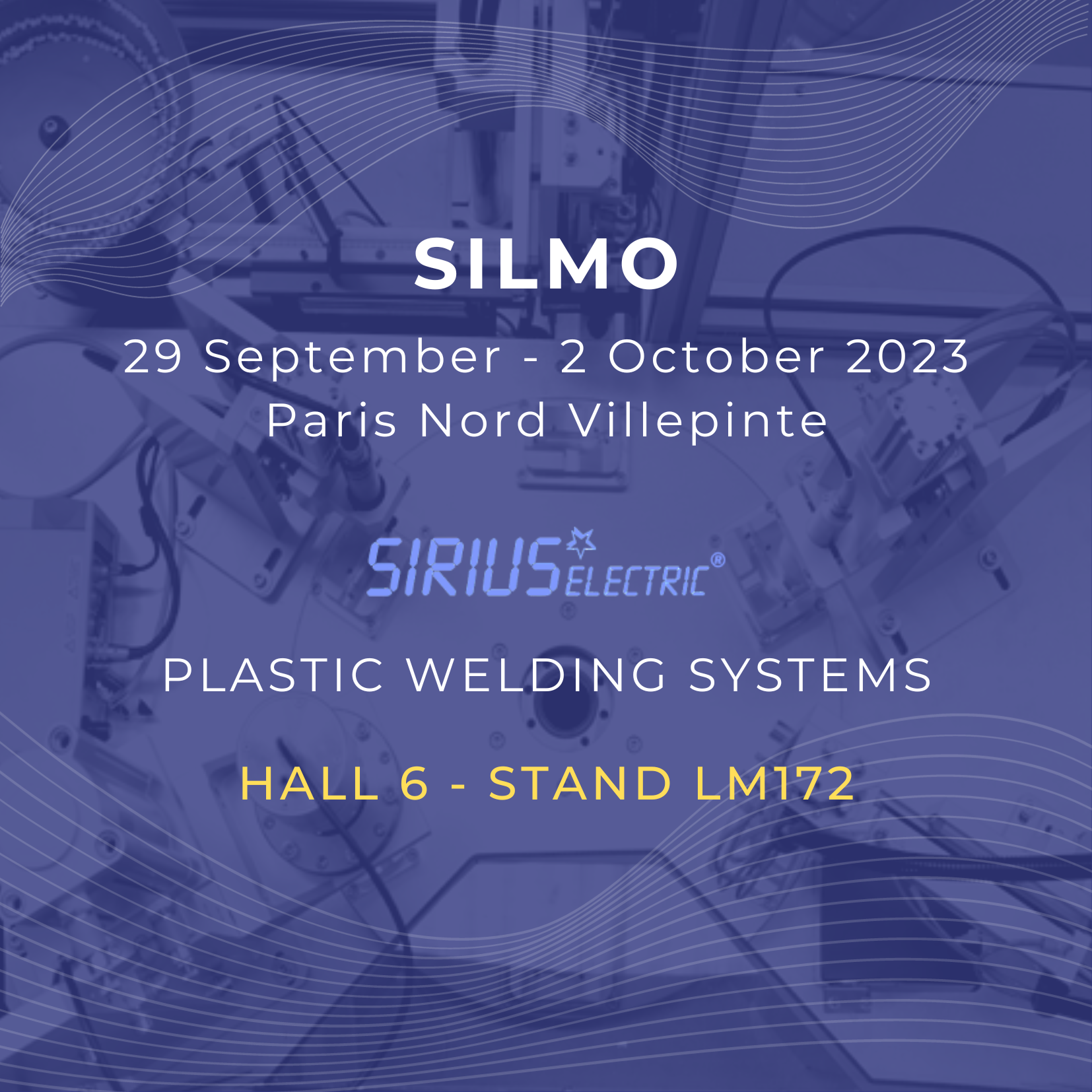 Sirius Electric at SILMO 2023
From 29 September to 2 October 2023 we will join SILMO in Paris, the leading international eyewear tradeshow. Meet our team at Hall 6, Stand LM712 with our welding technologies dedicated to eyewear: the special automatic vibration welder, the COMPACT ultrasonic welder and the manual VSP vibration welder. All these solutions are suitable in the production of acetate glasses.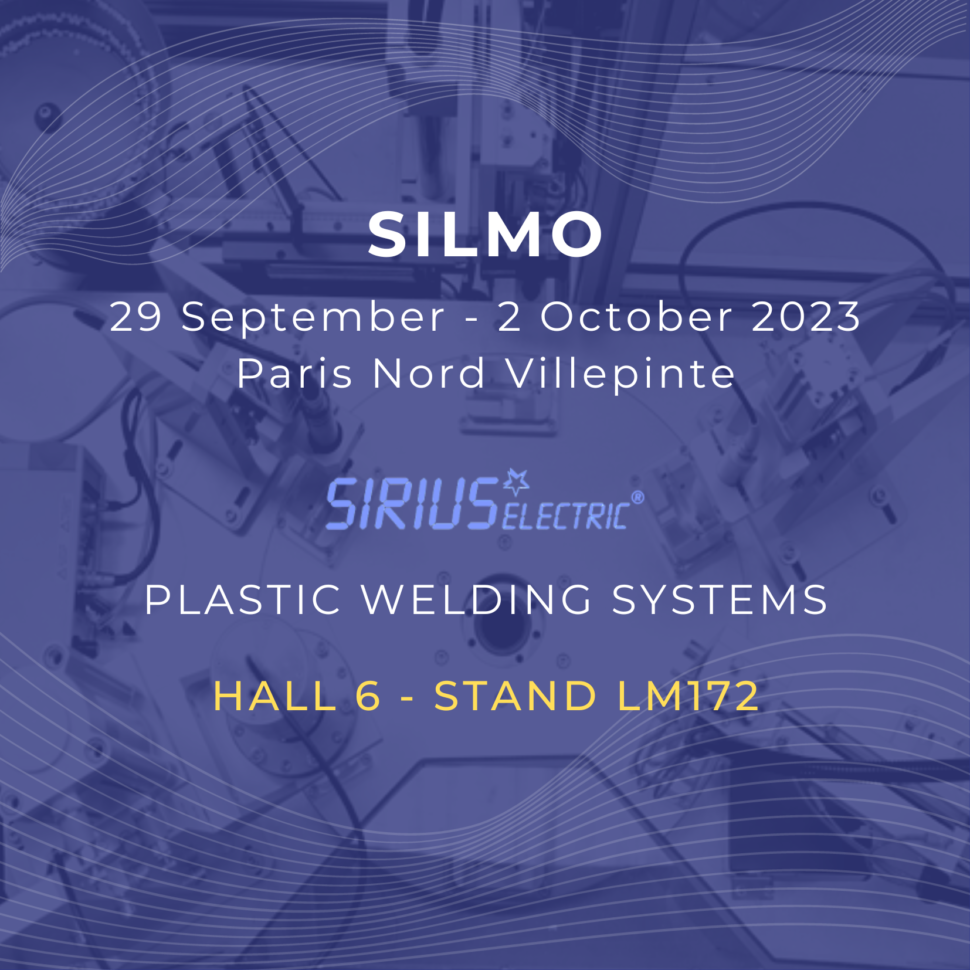 Special automatic vibration welder for eyewear
Our automatic welding machine represents a further advance in the production of acetate glasses. Three warehouses are filled with the parts to be assembled. A controlled and programmed system of electric axes carries the pieces in place that will be subsequently welded by means of circular vibration. The programming is simple and intuitive thanks to the large touch screen panel on the welding machine. The dimensions of the pieces are defined so that the software knows what is contained in the warehouses, bringing the pieces to the exact desired location. The automation is made of painted steel with components of primary choice. The welded parts immediately pass into the milling department, so that it is no more necessary to wait for the solvent reaction. The welding machine is equipped with a router for networking, with the possibility of remote assistance according to the principles of Industry 4.0.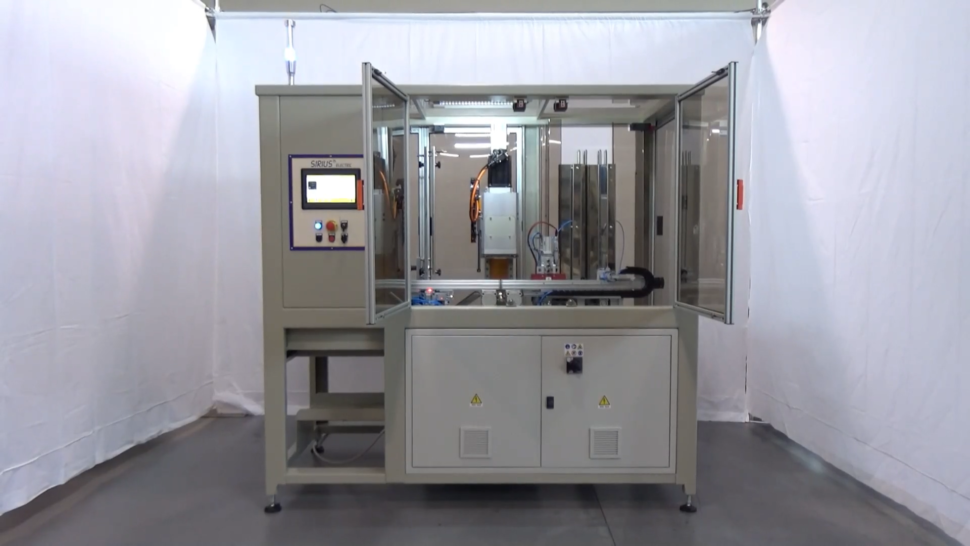 COMPACT ultrasonic welder
The ultrasonic welders in the COMPACT series are designed and manufactured using state-of-the-art technologies (3D CAD, CNC). These welders are particularly suitable for welding small parts and its mechanical design is simple and practical. The ultrasound generators deliver absolute reliability for a consistent welding. The ultrasound welders mod. COMPACT are available in two models:
Bench type
Column type (possibility of incorporation on automatic lines)
The transducer holder head moves pneumatically on high-precision prismatic guides. The welder is equipped with a mechanical limit switch to control the welding position. The generators used are available with a frequency of 36 kHz, with 500-1000 Watt power.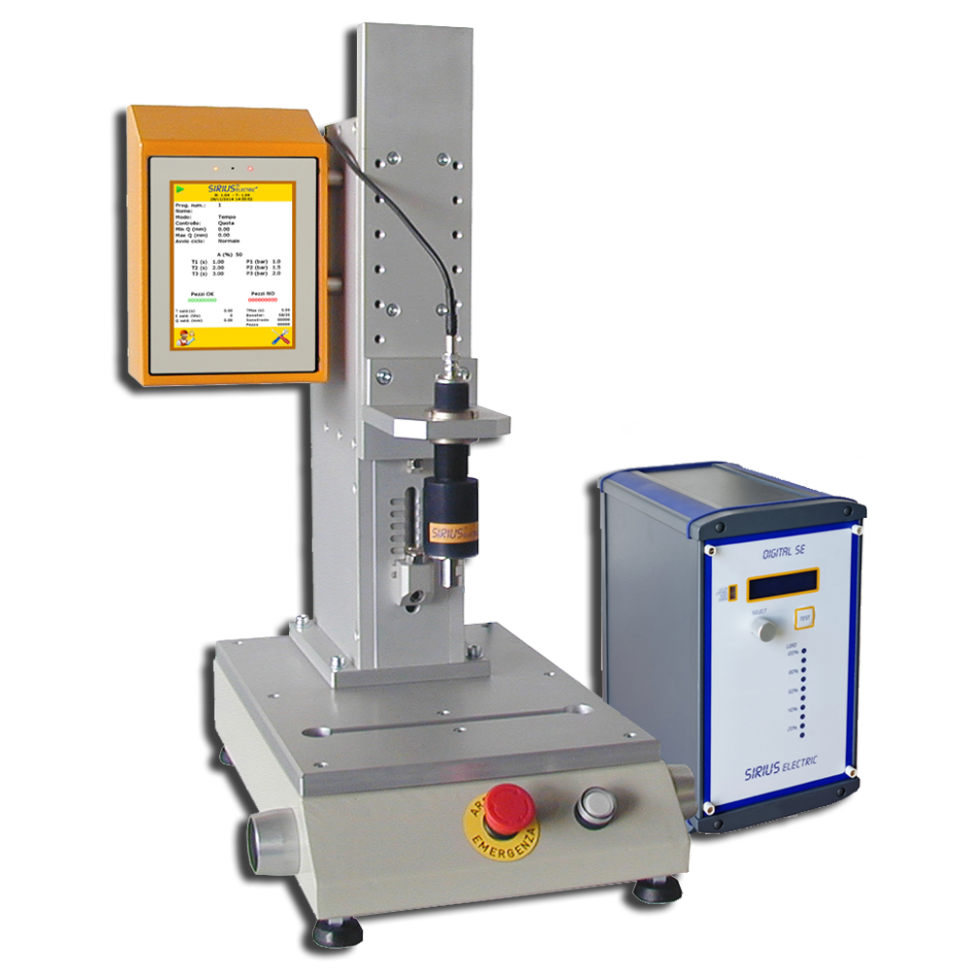 VSP 405 linear vibration welder
This technology is used for welding thermoplastic parts that have complex geometric shapes or when the material itself cannot be welded using traditional  technologies (ultrasound – hot plate).
The vibration is linear. A particular mechanism patented by us enables a linear movement through the rotation of a shaft driven by a brushless motor. The mechanical and electrical solutions available create optimal operating conditions with ample adjustment possibilities, making the welder ideal for most welding applications.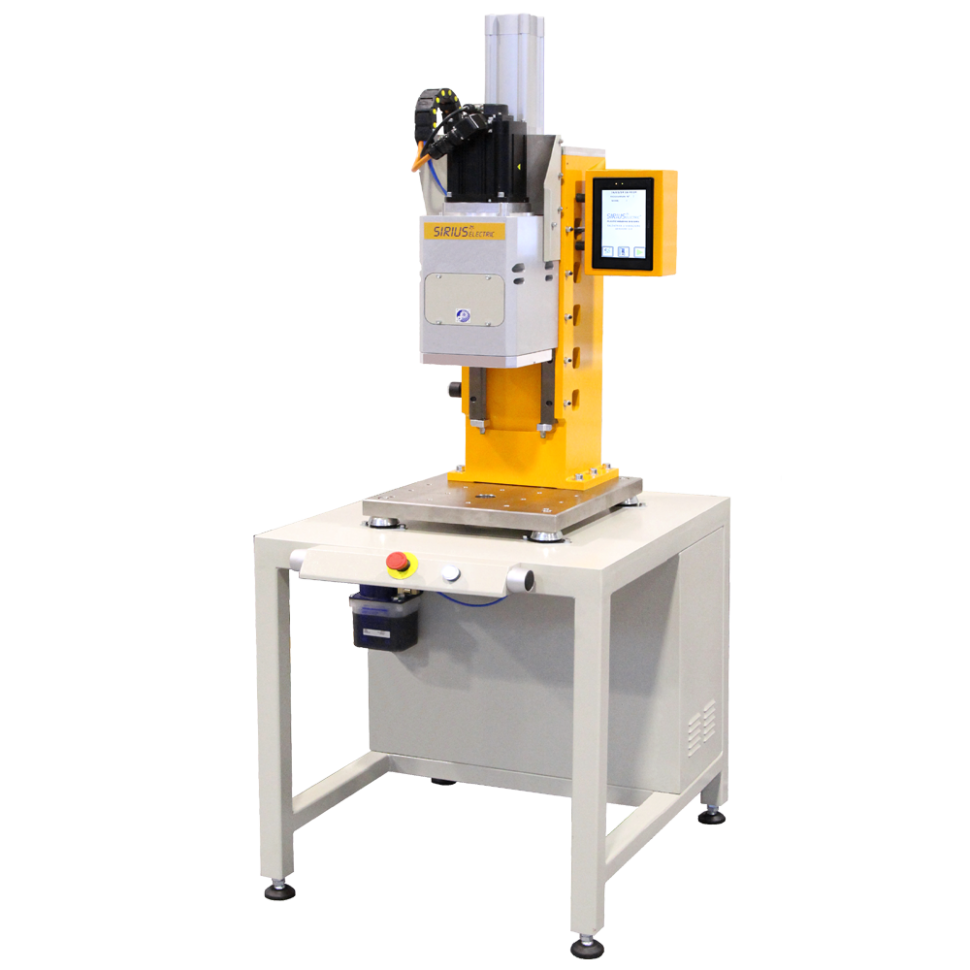 ---