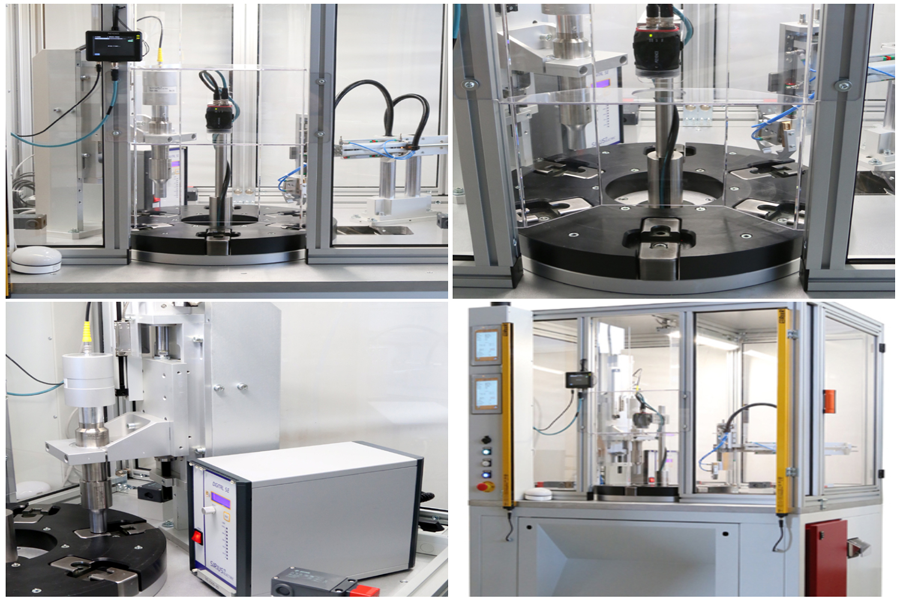 NEWS FOR THE AUTOMOTIVE FIELD
In the AUTOMOTIVE sector, the integration between the welding and the control system is increasingly required.
In one of the latest automations in this sector, Sirius Electric has created a welding machine with a rather advanced degree of integration.
A laser sensor with centesimal precision is able to detect, if a component involved in the assembly, is not only present but also is correctly oriented and has the design dimensional tolerances.
A vision system with a camera and relative viewer has been inserted for the control of an additional component. With these two systems, the operator is facilitated in performing its operation, ensuring at the same time, that all the components to be welded have been positioned correctly and correspond to the geometries of the project.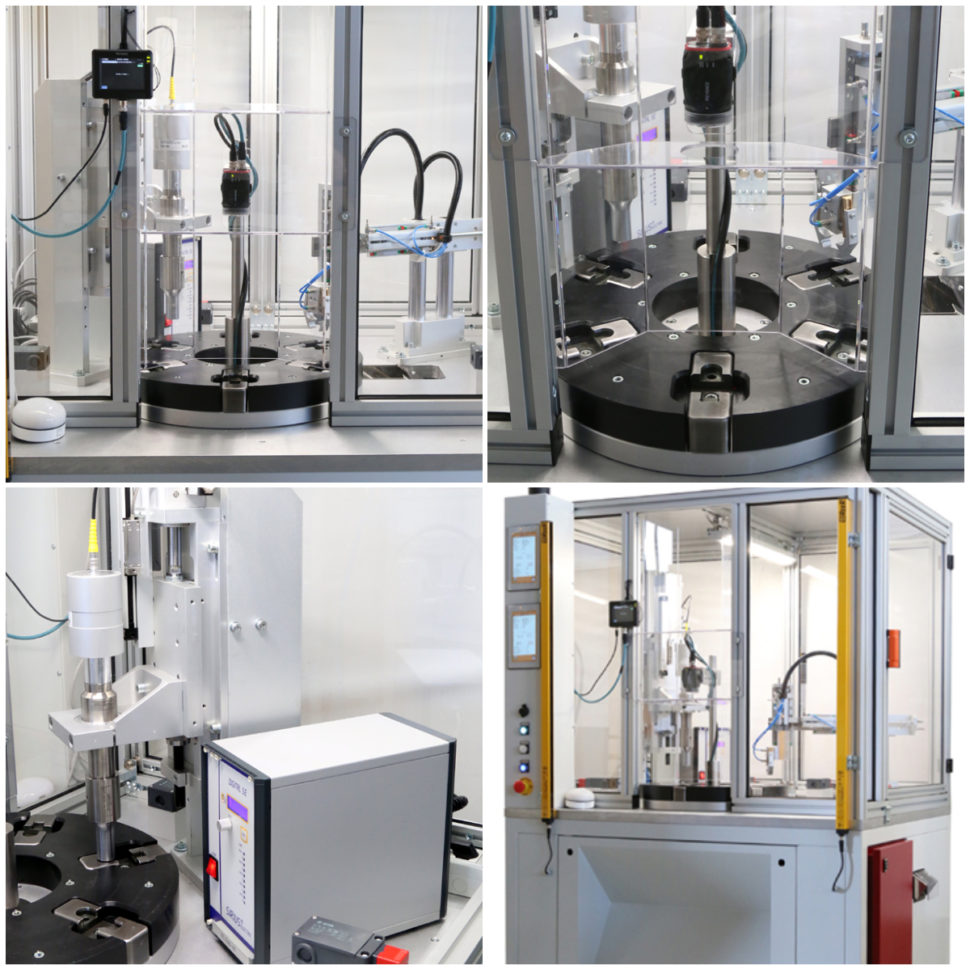 The special welder realized by Sirius Electric, has an ultrasonic generator with power of 2000 W- 20 kHz. The vibrating group is installed on a pneumatic actuator equipped with encoder with centesimal resolution.
An automatic ejection system provides to sort the pieces correctly welded from those that have not respected the parameters set on the microprocessor.
Close to the customer at 360 °!
CONTACT US FOR MORE INFORMATION: info@siriuselectric.it
NEW WEB SITE: www.siriuselectric.it
---