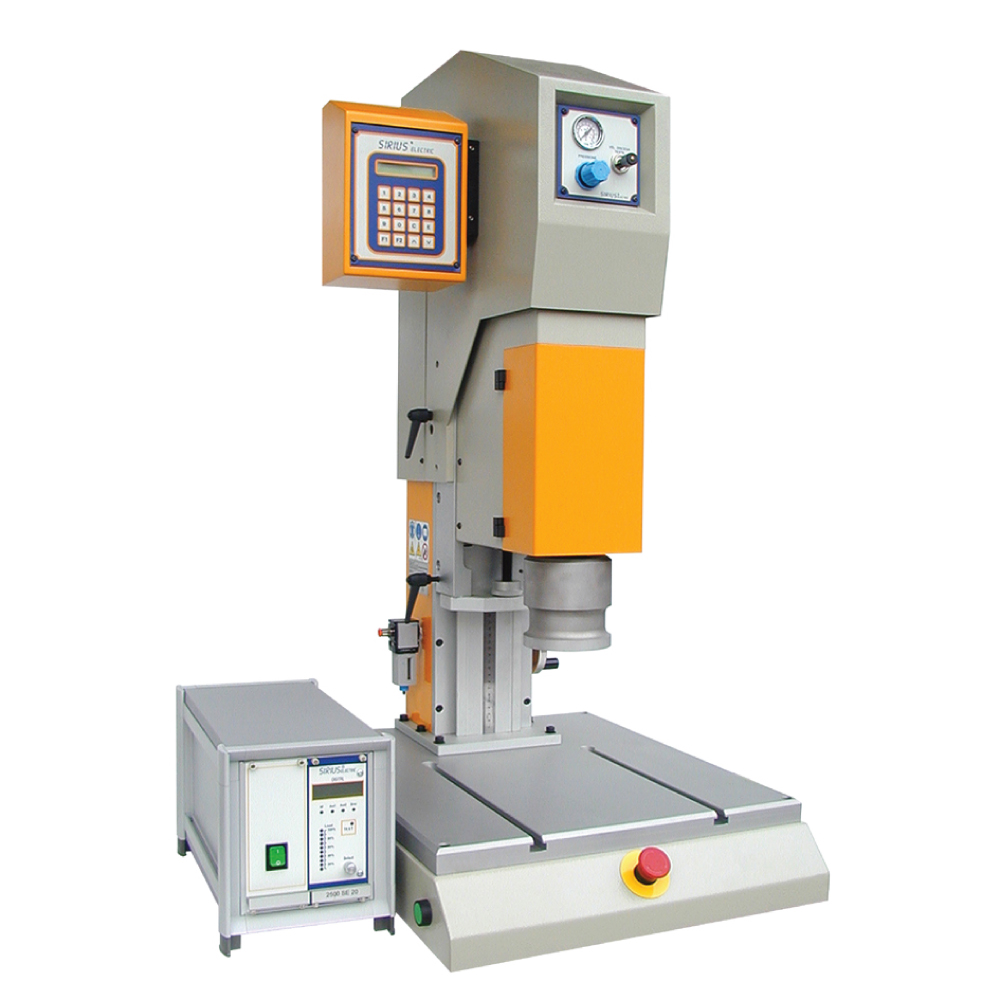 ULTRASONIC WELDER MODEL USPM
Ultrasonic welder featuring a digital generator of the last generation with
operating power of 2000 W and frequency of 20 kHz. Cycle control with
microprocessor equipped with touch screen display. Reliable and easy to use.
The generator and the control parts can be contained within the structure.
Machine available at our factory.